Packing Supplies and U-Haul Truck Rental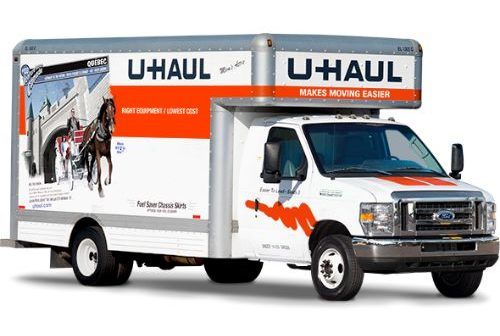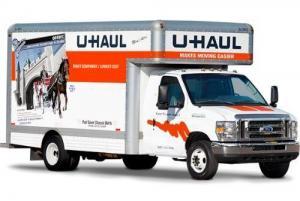 For your moving and storage convenience, we are also a certified U-Haul dealer. You can reserve, pick-up, or drop off rented U-Haul trucks just by calling our office at :

604 464-5090 during office hours,
or e-mail us any time of the day for a quick and easy transaction.
For the latest pricing and U-Haul truck rental rates, please click here.
Packing Supplies
     Storage Boxes
1.5 Cu. ft. – Cube Boxes (16¼" wide x 13? high x 12¼" deep )
2 Cu. ft – Cube Boxes (18? wide" x 12¾" high x 15¼" deep)
4 Cu. ft – Cube Boxes (18½" wide x 21? high x 18¼" deep)
6 Cu. ft – Cube Boxes (20? wide x 26½" high x 20½" deep)
File Boxes
Wardrobe Boxes (24? wide x 45½" high x 20? deep)
Small Mirror Boxes (26½" wide x 37? high x 4" deep)
Large Mirror Boxes (32½" wide x 48? high x 4" deep)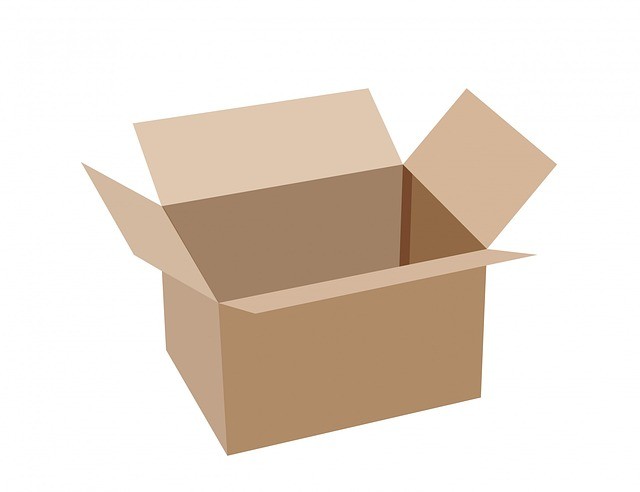 Protective Covers
Single Mattress Bags (2 per pkg)
Double Mattress Bags
Queen Mattress Bags
King Mattress Bags
Sofa Covers
Chair Covers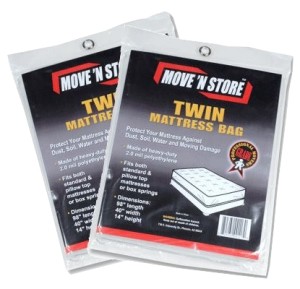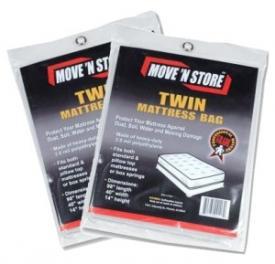 Miscellaneous Packing Supplies
Dish Cell Kit
Glass Cell Kit
Dust Covers (covers 200 sq ft)
Bubble Wrap (large – 4? x 10?)
Stretch Wrap (small – 3")
Stretch Wrap (large – 13")
Tape
Tape Dispenser
Paper (10lb – 200 sheets)
Buffalo Locks
Moving Labels
Storage/Fragile Labels
Rope (50?)
Large variety of Locks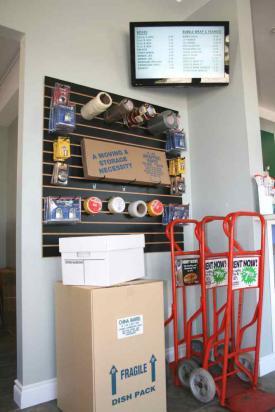 Packing Supplies & Office Gallery