Promotions
At Imperial Self Storage we are trying our best to provide a quality product, friendly service, and secure storage at competitive prices. We hope that you can take advantage of our promotions for all of your storage needs.
In the event that you require further information on any of our promotions or services, please call our office at 604 464-5090, or contact us by e-mail.
We thank-you for considering our self storage services.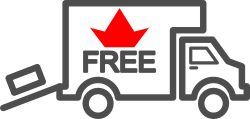 Feel free to take advantage of our most popular promotion, the free use of our F450 moving truck, or E250 moving van. This offer is only applicable to new clients upon move-ins. All we ask is that you pay for the gas. We pay for insurance and rental fees. It\'s that easy!
Because this is such a popular promotion, please book the vehicle in advance. For more information about the trucks, booking, and driver requirements, please click here.
For immediate assistance, please call 604 464-5090.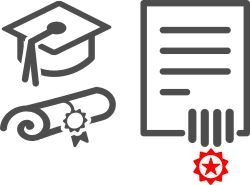 Another popular promotion is our 10% discount. This offer applies to any Senior Citizen (65 years or older), a registered University Student, or Canadian Forces Member. The 10% discount can be applied to any storage locker, or outside RV parking.
This offer is subject to availability of the storage units, and is applicable to new tenants only. Required id must be government issued such as University student card, driver\'s license, passport, and birth certificate. This offer cannot be used with other promotional offers, except the Refer a Friend Coupon.
If you require long term rental such as 12 months or longer, you can prepay 11 months in advance, and receive the 12 th. month for free. This is our way of showing our appreciation for your loyal commitment to our storage facility and services. This offer can be applied to any storage unit or locker, including outside storage such as RV Parking.
Should the tenant wish to terminate their lease prior to the one year period, the promotion cannot be honoured, and no discount will apply. This promotion cannot be used in conjunction with any other promotional offers except the Refer a Friend Coupon.
$25 Refer a Friend Coupon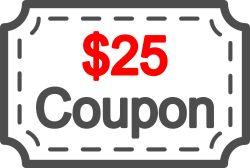 If you are an existing tenant and you refer a friend to use our storage services, you will receive a discount of $25 on your next month\'s rent, and your friend will receive a price reduction of $25 on their first month\'s rent.
You will require to fill out the Refer a Friend Coupon to apply for this promotion. This promotion can be used in combination with any other promotion that we are offering. As an existing tenant, you may use this promotion more than once, however each time it is used, it must be for a different friend. This promotion has no cash value, it is only a discount on rent.