Storage Locker Sizes

You can use this guideline to estimate the storage locker size that you will require.
If you are still unsure, we invite you to visit our facility to view the storage units.
Please inquire for pricing by calling 604 464-5090, or by email.
Click here for a map showing the location of our Port Coquitlam Storage Facility.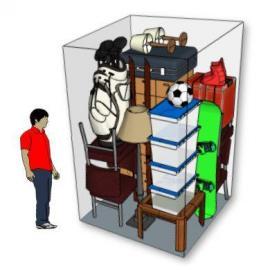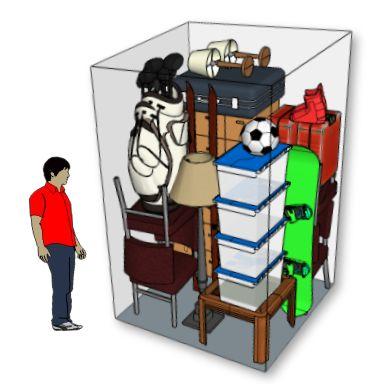 5′ x 5′ Storage Locker
This locker size is very popular for storing small seasonal items such as patio sets, snow tires, bicycles, gardening tools, and beach gear.
This unit size is also great for storing documents and paperwork used for business by legal, medical, and professional firms.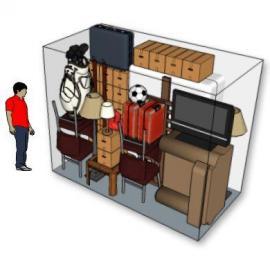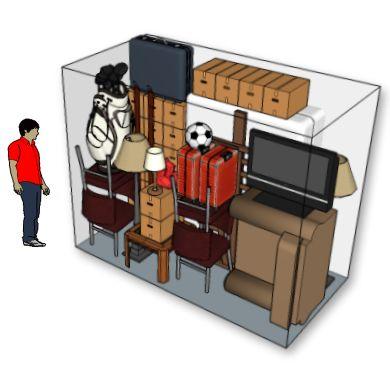 5′ x 10′ Storage Locker
A 5′ x 10′ locker size will accommodate furniture from a studio, or a small single bedroom apartment.
Locker is sufficient in size for a King Size bed and box spring, dining room table and chairs, couch, in addition to the items described in the 5′ x 5′ storage locker description.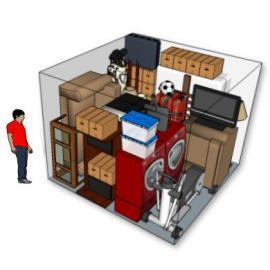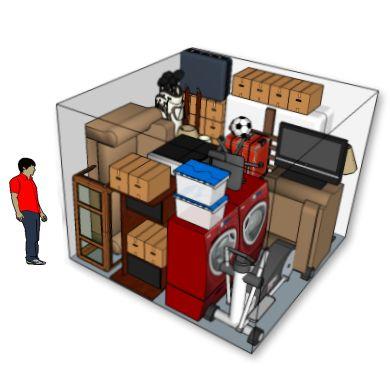 10′ x 10′ Storage Locker
This storage locker is large enough to fit home furnishings from a 1, or 2-bed room condo.
In addition to the furnishings listed in the 5′ x 10′ storage unit, you can also store a washer & dryer set, fridge, stove, and various assorted goods.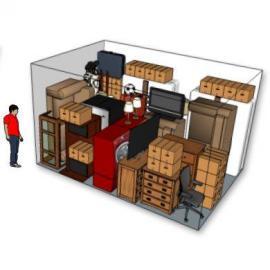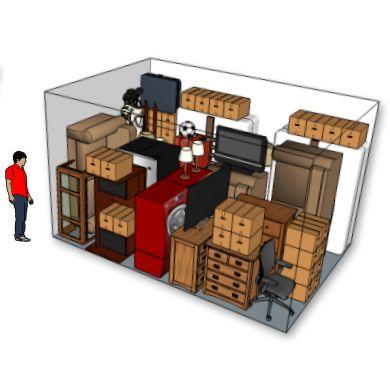 10′ x 15′ Storage Locker
A 10′ x 15′ storage unit will accommodate furniture from a two-to-three bedroom apartment, or modest house.
It is ideal for the storage of appliances, sporting gear, storage bins, and varied household items. Ground floor units with overhead doors allow for the storage of motorcycles.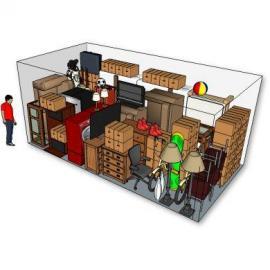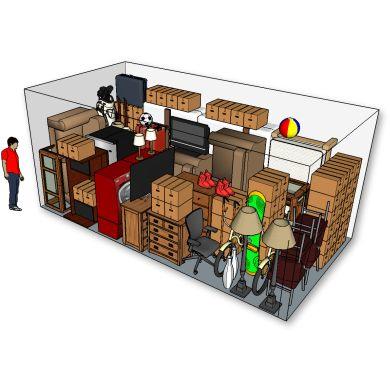 10′ x 20′ Storage Locker
Are you currently looking to store furniture from a 3 or 4 bedroom condo or house?  A 10′ x 20′ unit is an ideal storage locker size, since it comes in heated options. 
It is very popular with small business and trades such as plumbers, electricians, and contractors.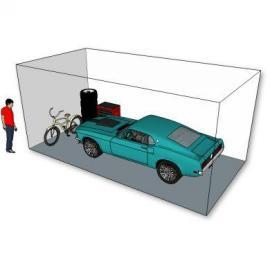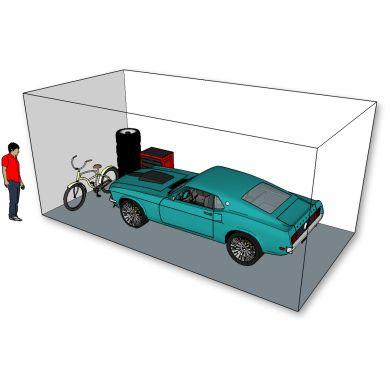 10′ x 20′ Storage Locker
If you are considering storing your car, the 10′ x 20′ locker is ideal since it comes with 8′ wide roll up doors for easy access. 
Depending on the size of your car, you still may have room to store further items.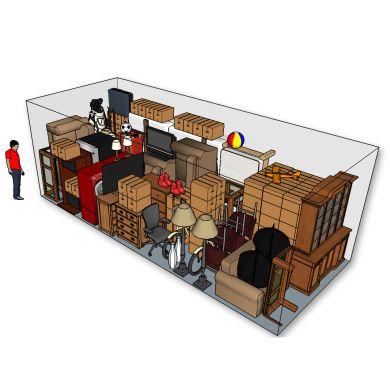 10′ x 25′ Storage Locker
Each of our 10′ x 25′ storage lockers features ample space for the storage of furnishings from a sizeable 4 bedroom house or townhouse.
It will also accommodate pick-up trucks and boat trailers, due to its length and 8′ x 8′ roll up doors.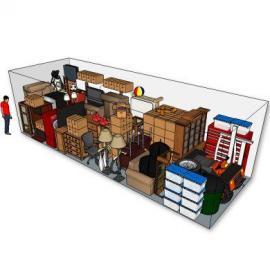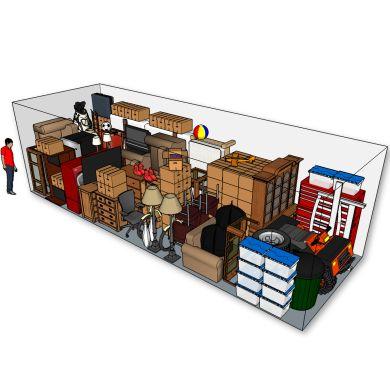 10′ x 30′ Storage Locker
Our 10′ x 30′ storage locker has more than enough space for a sizeable 3 or 4 bedroom town house or house, in addition to seasonal items stored in garages.
It is also ideal for excess inventory storage, required by local businesses.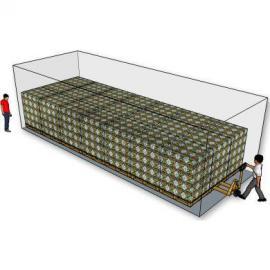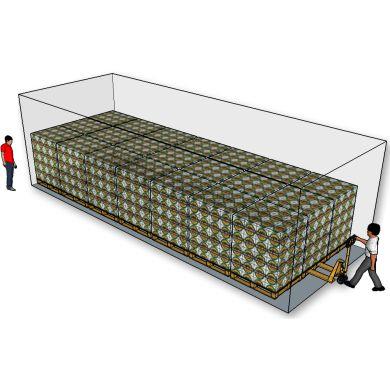 11′ x 30′ Storage Locker
This particular unit size is the largest storage locker in our inventory.  It is ideally suited for industrial clients, or for the storage of surplus warehouse stock.  The storage unit size will allow for 3 common pallets placed side by side.
The large 8′ high x 9′ wide overhead doors allow for easy access of large items.