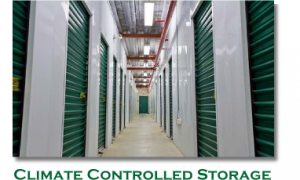 When storing your furnishings in a self storage facility, one must consider the type of furnishings that are stored, and the type of storage unit or locker used for storage.  For example, items such as wood furniture, electronics, documents, clothes, photographs, artwork and any other valuable possessions are all sensitive to extreme humidity levels.

It is for this reason that Imperial Self Storage in Port Coquitlam is a climate controlled storage facility providing heated storage units to address this issue.  We have lockers ranging from 5'x5' to 10'x30' that are available with in-slab radiant heat.  This form of heat provides a uniform heat distribution to the lockers, stabilizing the humidity levels, and maximizing the protection of your furnishings.  It is heat that comes from the ground up, thereby maximizing the protection of  your stored items from floor to ceiling.
For your convenience, our heated exterior lockers are accessible with large 8' x 8' overhead doors, while interior lockers have an option to be accessible by more than one door, allowing for easy access and retrieval of your stored furnishings.
The cost of heated storage locker units is slightly more, however the benefits far outweigh the cost.  If you are storing sensitive and valuable furnishings, it is wise and beneficial to use heated storage in a climate controlled storage facility.